Autobiography of a priest creates sharp criticisms
Kochi: The open confessions of a former priest about his priest-sainthood life has become a heated topic for discussion in the Syro Malabar church. The autobiography of K P Shibu, who worked in the Vincentian Congregation for the last 24 years, has triggered a row. Shibu left the church last March after working for 13 years as a priest student and 11 years as priest. The Book `Oru Vaidikante Hrudayamitha (the heart of a priest), has unleashed criticism among church heads and priests.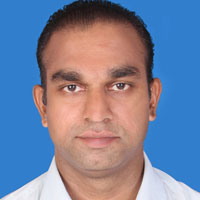 The book says that some among priests and nuns are not keeping their virginity and are after sexual pleasures. Masturbation, homosexuals, blue CD's have become part of their life. A majority of the priests are led by a thirst for power and money. They would adopt any indecent way to achieve their goals, he explains, by detailing his own experience. While hearing the confessions of a priest, 60% detailed about their sexual experiences. Priests use nuns, widows, society ladies and believers for their sexual pleasure.
Some misuse orphan girls and other by giving money to poor ladies misuse their mediocrity. The book also says about the romance of priest students and how they use small children for their sexual pleasure. He says he had even seen priests create scene after drinking liquor. The book also points fingers at limitations in the ways adopted in priesthood. Homosexuals are given facilities to function even from minor seminaries. Goonda acts and ragging are common phenomena.
Priesthood teaches to eke out a living like a poor and is part of their custom but here priests live by enjoying a full course meal. Shibu also explains about corruption in the divine medication centre under Vincentian church and the luxurious life of meditation gurus there .
courtesy: